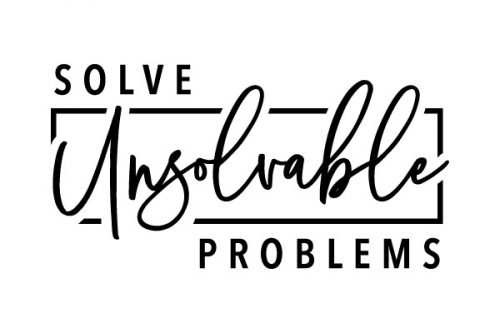 GET ON THE WAITLIST!
Ready to Catapult Your
Business Forward?
Solve Unsolvable Problems is a group coaching virtual course for business owners who are ready to get things moving forward, but… are feeling a little stuck.
We've all been there! Growing your business can feel uncomfortable, stressful, and confusing. Are you currently feeling like…
Roadblocks are everywhere.
Your options seem endless.
You are frustrated because you feel out of control.
You wish moving forward wasn't so complicated.
During our six weeks together, you will gain the tools you need to move from feeling stuck to being productive. You'll find clarity and be able to see what needs to shift your business to move forward. You'll start feeling like there's nothing you can't overcome!