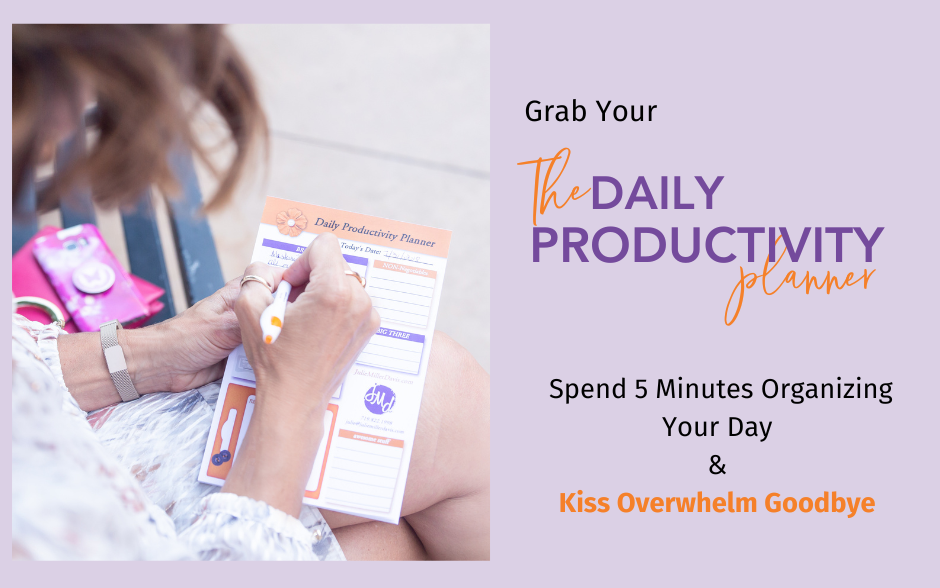 ---
Let me guess, you are:
❌ Drowning in email
❌ Managing a to-do list that only seems to get longer
❌ Working on parts of your business that are not profitable
❌ Procrastinating by scrolling through social media, online shopping, or binging Netflix™
These activities are costing you more than just time.
They are costing you COLD HARD CASH.
To be a successful entrepreneur, you must prioritize the RIGHT activities to grow your business and impact your bottom line.
And to do this, YOU NEED TO BE PRODUCTIVE!
So let's SUPER-CHARGE your day by focusing on the RIGHT ACTIVITIES.
When your days are productive, you will:
✅ Say goodbye to overwhelm. You'll gain peace and clarity in your business.
✅ Accomplish more in less time. How does more family and personal time sound?
✅ Have the space to work ON your business. Get ready to grow!
When you use your Daily Productivity Planner, you will step into the CEO role and be the BOSS you are meant to be!
So grab this FREE PDF and make filling this out a daily habit.
It will change everything!