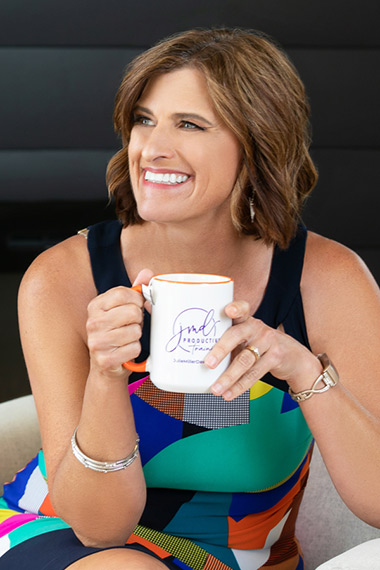 Julie Miller Davis is a driven entrepreneur who serves others by helping them reach their own levels of excellence. She works with business owners and leaders to get them laser-focused and efficient at conducting their daily business and working through their current roadblocks.
Throughout Julie's years in business, she has led and developed highly successful teams, helped hundreds of people build their own businesses, and put goals closer in reach than they may have thought possible. Her superpower of thinking out-of-the-box helps others find new ways to look at their business which creates exciting shifts, exponential growth, and most importantly: results.
Julie's passion lies in helping fellow entrepreneurs rein in their daily business, including their to-do list, their clients, and non-negotiables when everything seems to be controlling them. As a result, she helps people transform their businesses to be more controlled, more productive, and explode to new heights.
Julie's love and enthusiasm for life is infectious. She lives to LIVE! Playing hard is something that has always been part of her DNA. She enjoys hiking, skiing, and spending quality time outdoors with her son and husband. Reading, creating, laughing, and enjoying wine with friends are some of her favorite pastimes. When all is said and done, Julie lives healthy, well, and with JOY.

Our
Vision
JMD Productivity exists to inspire others to discover and pursue their passions from a positive, powerful place that allows them to achieve new levels of excellence while staying fully present in their pursuits.
We
Believe in

:

Authentic Service: To be fully present without preconceived notions, serving from the highest level of loyalty and ethics.

Excellence: To provide extraordinary experiences through outstanding products and services that build respect and happiness in others.

Possibility: To help others see and embark on the path to larger goals and ideas so they can have the business and life they imagine.

Relationships: To create a fun and safe community focused on education, connections, and growth that goes beyond our time together.

Fun: To empower our clients to live their lives to the fullest, to enjoy the things they love and to build bigger business without sacrificing cherished people or activities.